... Chie Duncan
of
vivatveritas
!
It's new here, but I thought these giveaways are also a great opportunity to briefly introduce winners - don't we all love interacting with others and being inspired from each other?! So, here you go:
Chie is a prolific seamstress and designer from
Tokyo, Japan.
"Fashion, sewing and blogging all began as little side hobbies when a friend lent me a basic sewing machine to make a few household odds and ends,"
says Chie on her website.
"O
ver time these small side hobbies have grown into what they are now, the Vivat Veritas clothing line and a beloved part of my everyday life."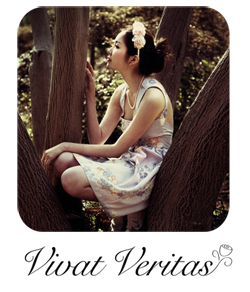 Congratulations Chie!